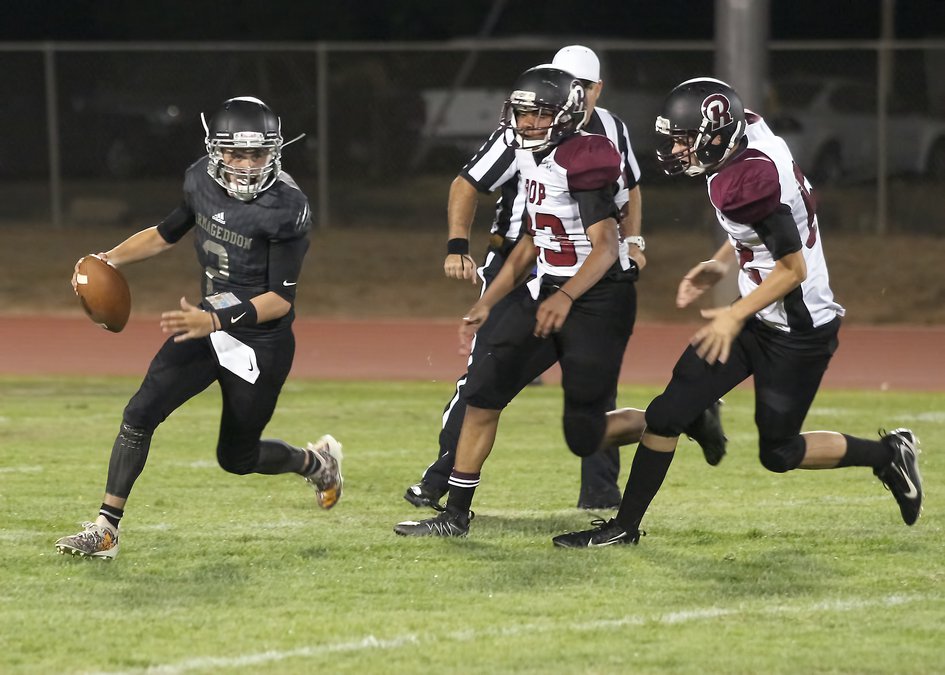 Riverbank High sports were going full speed this past week, before being put on 'pause' for the Labor Day holiday on Monday.
Here is a recap of the action for the Bruins.
Girls Volleyball
In volleyball action, Riverbank undertook three matches in three days, Monday through Wednesday last week, with the first two at home.
The varsity girls dropped three of four games to Gustine on Monday, in non-league action, scoring well, but down to the Lady Reds 25-20, 25-23 and 29-17 in games 1, 3 and 4. They won 25-21 in game 2.
On Aug. 28, they hosted the Lady Spartans of Grace M. Davis High School from Modesto. They lost in three straight games, 25-10, 25-20 and 25-12.
Last Wednesday, Riverbank traveled to Ceres, where the final scores were not available, but they were said to have defeated the Lady Bulldogs. All matches so far have been non-league, pre-season games.
Volleyball was set to continue following the holiday weekend, with a match scheduled for Tuesday, Sept. 4, hosting Modesto Christian High School in the Trans-Valley League opener. They were to go to Ripon on Sept. 5, and the varsity squad is also scheduled to compete in the Central California Classic on Friday and Saturday.
Cross Country
Riverbank's distance runners did not have any meets this past week but were preparing for the first Trans-Valley League meet of the season, set for Sept. 5 in Modesto.
Girls Golf
Although past scores have not been reported, the Lady Bruin golf team was to host both Hughson and Hilmar, Tuesday and Thursday, respectively, on the Escalon Golf Course as league play continues.
Bruin Football
Possibly the highlight of the week may have been the return of football to the Angel Novi Stadium on the RHS campus on Friday, Aug. 31. While the first two games of the season have seen victories for the varsity team, such was not the case this time.
Although they were finally able to get on the scoreboard by the end of the first half, halftime came with a deficit of 14-6, with the extra point bouncing off the left goal post upright. The Bruins were unable to keep the Rams of Sierra Ridge Academy/Rite of Passage off the scoreboard.
The San Andreas team finished on top of the 30-6 score, bringing the RHS record to 2-1 in preseason non-league play.
In the early game, the JV Bruins were blanked by Waterford, 49-0.
This Friday, the Falcons of Millennium High School in Tracy come to town as Riverbank celebrates its Homecoming Game.